This past Saturday I stopped by The Home Depot on my way home from dropping "Cap" (my youngest son) off at work. I picked up a cartridge I needed to fix the kids' bathroom sink and a replacement flapper for the toilet downstairs. On my way home from "The Depot," it was brought to my mind that the cartridge may not be the entire problem in the sink and that I may have to replace the seat and seal as well. I kept that in mind.
By the time I made it home, "My Jewel" ( my youngest daughter – now 12) was up and ready to talk to me. I set aside my projects for a few moments and caught up on how the previous evening had gone and the things she was thinking that morning. I then proceeded to the bathroom to fix their sink. She followed and watched me put in the new cartridge. It still leaked. As I continued to interact with My Jewel I removed the device and extracted the seat and seal, underneath – remembering that this might be the real problem. It was. I could see a rip in the rubber. With the old seat and seal in my pocket, My Jewel and I returned to The Home Depot.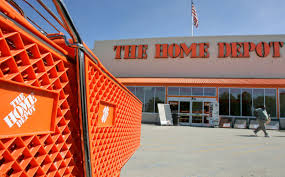 The Home Depot runs a Kids Workshop, the first Saturday of every month, where they allow kids to make small wood projects… and it's free! (but register online so they know how many supplies they need 🙂 ) I had heard of The Home Depot Kid Workshops years before and had often thought about taking my boys when they were younger, but the workshops had left my radar once the boys were building things on their own.
My Jewel is very crafty. Not in the sly devious way, but in the inventive ingenuity way. She will often take something from the trash and make a clever thing from it.  On my first trip to "The Depot" I noticed the Kids Workshop being given but didn't think twice about it.  Well, this time she noticed it.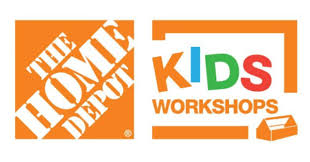 You know those times when your child makes their presence and interest known, by staring at something longer than "normal?" That is exactly what happened. The alarms started going off in my head, and I realized that she would like to participate in the hammering that was echoing through the store.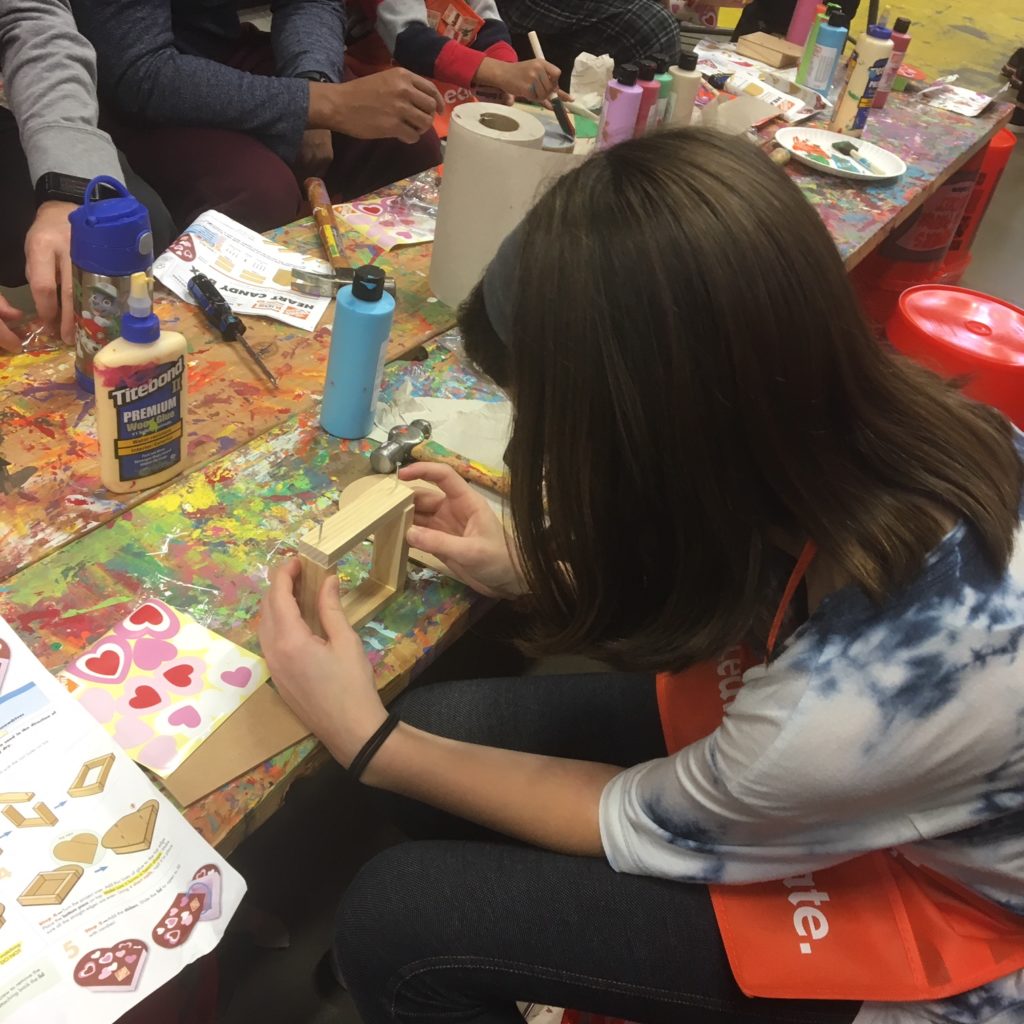 So I called my wife, to let her know we would be delayed, and My Jewel spent the next forty-five minutes making a Heart Shaped Candy Box. She even got a small apron and a pin to pin on it (perhaps just as cool as the project – in her mind). When she was finished with the box, I confirmed the timing of these events – that they were on a monthly basis. Her eyes lit up with the prospect of coming back and making something else next month. She even thought about how "cool" it would be to have multiple pins on her new apron. When we got home she went straight to the drawer and got a sharpie to write her name on her new apron!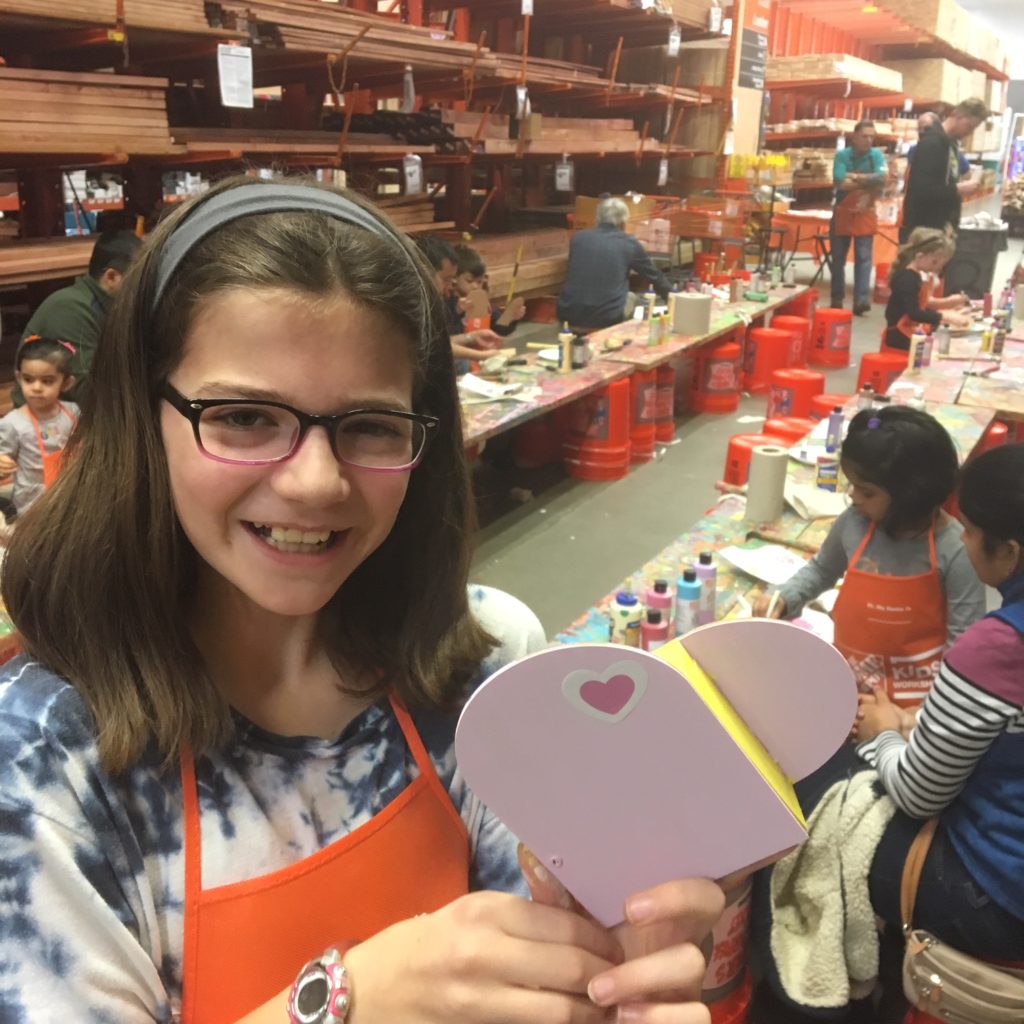 This just reminds me, yet again, as dad's we need to always make time for the unexpected opportunity to pour into our kids and their interests.